Join Our JV Notification List
For Contest & Launch Updates
Get Instant Commissions via
PayKickstart Affiliate Network
INTRODUCING

A trick to beat the social media algorithm?
Livestreams.
Look, it's no secret that Facebook, YouTube, Instagram, LinkedInand even Google absolutely LOVE live videos and livestreams and put them on top of the newsfeed and search page.
Why wouldn't they?
It makes their users stay online 20X longer!
Look, it's no secret that Facebook, YouTube, Instagram, LinkedInand even Google absolutely LOVE live videos and livestreams and put them on top of the newsfeed and search page.
You too want to LIVEstream now, don't you? Until you realize livestreaming needs time and effort. LOTS of it.
You sit down in front of a camera for hours, adjusting to whatever time zone your target audience is in and try to be a SHOWMAN. It's tiring AND something that not everyone can do.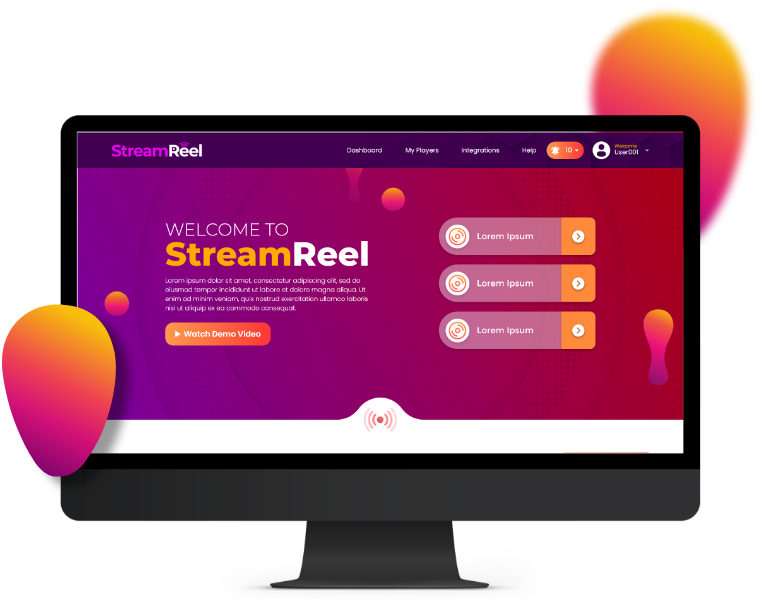 That is until
StreamReel happened.
StreamReel is the FIRST-TO-JVZOO app that lets anyone livestream ANY pre-recorded or live videos on multiple social media sites all at the same time.
Broadcast pre-recorded or live videos on Facebook, LinkedIn, YouTube, Twitch or any website simultaneously from a single cloud dashboard!

Hey! It's
Abhi Dwivedi,
founder & creator of ReelApps, a powerful video creation & marketing suite.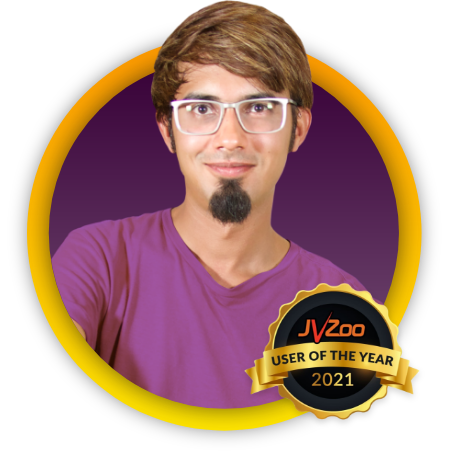 Thank you for checking out our VirtualReel partner's page.
If you don't know me, I've been an online marketer and software developer for over 16 years now, Ranked #1 Vendor on JVZoo & Top Performance Leader award winner, having done multiple seven figure product launches, webinars and running multiple successful YouTube channels; on top of all the other cool things me and my team does. In the past few years, I've had multiple Best-Seller software products with thousands of users actively using and benefiting from our products.
Our products deliver real life results, they convert for our partners and our support team is 24/7 available to help our users achieve more.
What Is
StreamReel?
We're at the Goldilocks era of livestreaming.
Right now, we're at a sweet spot where audiences are actively looking for new LIVE content to watch and engage with every single day…
…while new livestream content creators are far and few in between.
Wanna know why?
While the demand for LIVE videos has skyrocketed, doing live videos still requires LOTS of time, energy, and not to mention expensive apps to properly broadcast a professional-looking live videos on multiple platform.
The demand for livestreaming has grown by a whopping 98%...
…and select few smart marketers are leveraging this to generate free traffic, leads and sales every single day!
If only there was an easier way to livestream courses, trainings, interviews, meetings, social-webinars or any content…WITHOUT the need to spend hours in front of a camera or on expensive apps, right?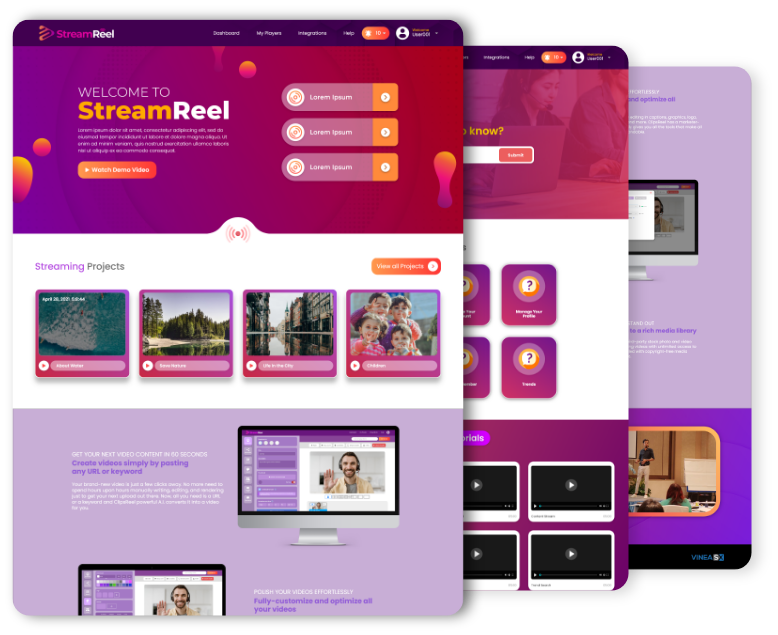 This is where
StreamReel comes in.
StreamReel lets you tap into this $223-BILLION industry of audiences who are regularly searching for new LIVE video content on Facebook, YouTube, Twitch, LinkedIn, or just about any website out there.
Oh, and this is not a choose-only-one situation. Far from that.
In fact, StreamReel lets you multistream whenever and whichever platform you prefer, ALL at the same time from a single cloud dashboard.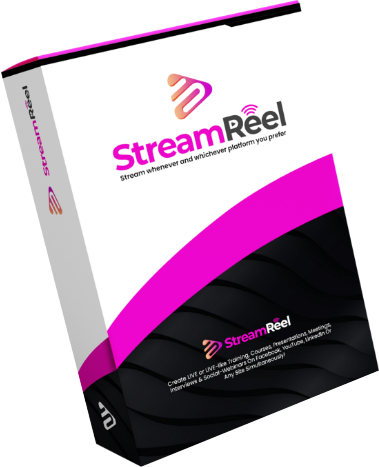 Heck, you can
even livestream
even if you're away from your computer!

Fully interactive, 100% hands-free livestreams. It couldn't get any easier than this.

Use pre-recorded videos to livestream on multiple platforms

Broadcast live, fully-customizable videos with guests, screen, newstickers etc

Schedule livestreams using anyone's video content
Here are all the features
that StreamReel comes with:

Commercial Usage License Included
Broadcast LIVE Videos on 10 Social Media Channels
Broadcast Pre-recorded LIVE-like videos on 10 Social Media Channels
Livestream on Facebook Profiles, Facebook Groups, Facebook Pages, LinkedIn, YouTube Channels, Twitch, and 4 Custom RTP
Add & Customize Title, Description, Thumbnail of your Broadcast
Stream using just your Webcam
Add multiple guests in the broadcast
Share your screen in the broadcast
Share webcam+screen+guests in the broadcast
Schedule the Broadcast to a future date
Record the broadcast & download
Add Banner & New-Tickers in different prebuilt styles
Add & Change branding color to your broadcast
Add Logo to your broadcast
Add Overlay Graphics on your broadcast

Add Overlay Video on your broadcast
Add background music from library or upload an audio
Go Live on multiple platforms simultaneously
Add background to your broadcast
Invite multiple guests by sharing the URL
Show/hide names of your guest on the broadcast
Show/hide social media comments in the broadcast
Private Chat with Guests
Public Chat with viewers on all platforms at once or per platform
Option to change broadcast screen into multiple layouts
Control & Adjust your own cam & mic settings
Option to control your Guests Cam & Mic
Create & LIVE Stream videos of up to 30 minutes
Create & Run Up to 100 LIVE Streams (Live or Pre-recorded)
10,000+ Video Clips from in-app VideoLibrary

Access to millions of stock images
1000+ Background Music
Access to 100+ Fonts
Cloud Based. Nothing to download
Works on any device. Compatible with Mac, Windows, iPad
Connect up to 10 YouTube channels
Connect up to 10 Facebook Accounts
Connect up to 10 LinkedIn Profiles
Connect up to 10 Twitch Accounts
Connect up to 4 Custom RTP
Add your own logo & watermark

Download all your videos or store them on Cloud
No Monthly Payment
100% Whitehat & Evergreen Software
Dedicated Support & Regular Updates
Detailed & Easy to Follow Video & PDF Tutorials
14 Days Money Back Guarantee
BONUS TRAINING WEBINAR: How to Make Fast Cash Using StreamReel
Supports Paypal and Stripe payments within your agency website
100% Whitehat and beginner-friendly software
Established & Evergreen product with regular updates

Gone are the days of livestreaming for HOURS just to see results.
With StreamReel, anyone can now tap into the massive free traffic, clicks, and views LIVE videos bring, all in one sitting.

is perfect for

For Shopify, Amazon, eCommerce Marketers
effortlessly create and livestream demo/unboxing of products in any niche. Help businesses widen their reach and turn their online audience into real, paying customers through interactive, live-like videos on social media.

For Online Influencers
no longer do you have to sit for hours in front of a camera just to rack up results from your live videos. StreamReel is designed to live stream your pre-recorded videos from a single dashboard, multiply your reach, and remove all the hard parts from livestreaming.

For Affiliate Marketers
explode your conversion rate and earn big with this first-to-JVZoo multistream app. Reap all the benefits of hosting live social-webinars, demos, trainings, interviews, courses, and more even without tech mumbo jumbo.

For Local/Agency Marketers
build your own passive liverstream agency in one sitting with the whitelabel-ready setup and features from StreamReel. Get a fully-customizable multistream app that you can use and sell live streaming services to local and online businesses in any niche.

For Local and Online Business Owners
StreamReel is packed with specific features designed to make your livestreams get maximum reach, engagement, and conversion. Forget about generic-looking videos that get lost in the newsfeed and say hello to sleek, brandable, and professional-looking lives videos on multiple platforms that are ranked on top of newsfeed and search page every single time.
See it for yourself.
Watch StreamReel live demo here: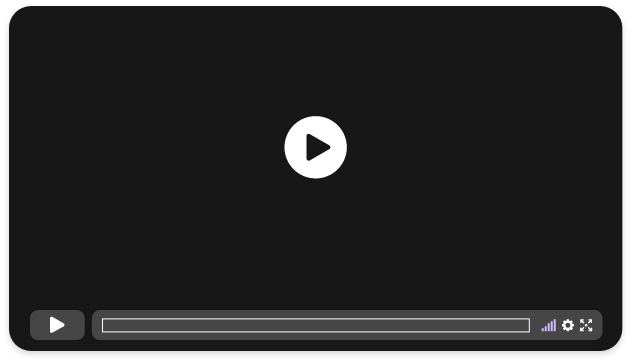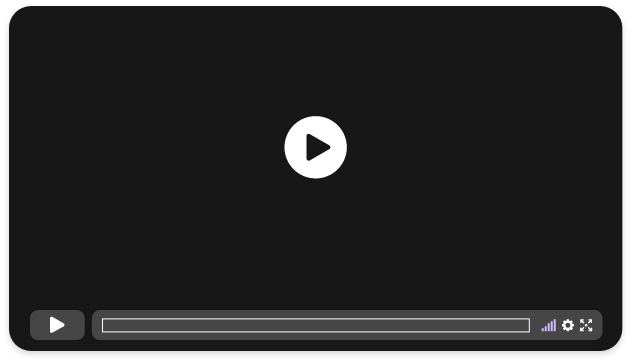 At $67 for most

popular license,

this is a 100% no-brainer deal for your customers. Livestreams and StreamReel would help millions of businesses, marketers, and even regular folks get all the huge advantages of live videos without dedicating hours setting up their livestreams to see actual results.
Watch
StreamReel

In Action:
Earn up to a whopping $300+ per sale!
MASSIVE Prelaunch Campaign is designed to make YOU thousands before you even mail for the live offer. (Always mail for prelaunch)
Multiple webinars every day of the launch to make you more commissions.
Perfect for Instagram Marketers, Affiliate Marketers, local marketing, Instagram ads, ecom, social, traffic, SEO and MMO marketing lists
We reciprocate hard. Currently Top-3 JVZoo Affiliate & send 200+ sales on our top partners promos.
Our products & funnel convert. Guaranteed 5-figure promo if you do a minimum 3-day campaign.
8-Figure copywriter onboard
Our VSL, Copy and the entire funnel converts with double digit EPCs. Our last launch FE converted at 34% to start off with.
Established and well supported product
BATTLE TESTED FUNNEL
Designed to convert like crazy!
$97/yr
UPSELL #1
StreamReel Unlimited
$67
UPSELL #2
StreamReel Professional
$47
UPSELL #3
StreamReel Business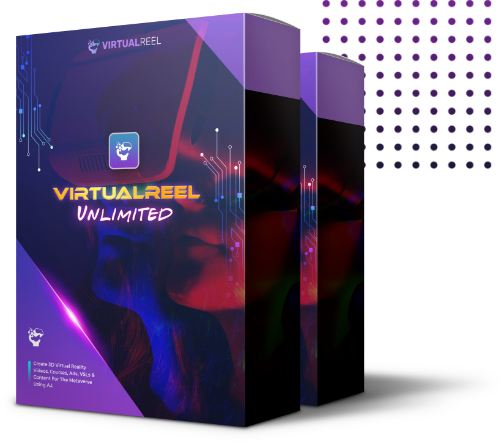 StreamReel
Unlimited ($97/yr)
The Unlimited upgrade super charges the StreamReel app with powerful features includes the ability to Create Unlimited LIVE Video Broadcasts, Create Unlimited PreRecorded Like-Like Broadcasts, Unlimited Guests & Viewers, Unlimited Broadcast & Stream Length, Connect Unlimited Social Media & Custom RTM, Full HD Broadcast & Streaming - LIVE & PreRecorded, Share on Instagram™ & TikTok™, Priority Video Broadcast Streaming, Account Manager + Priority Support.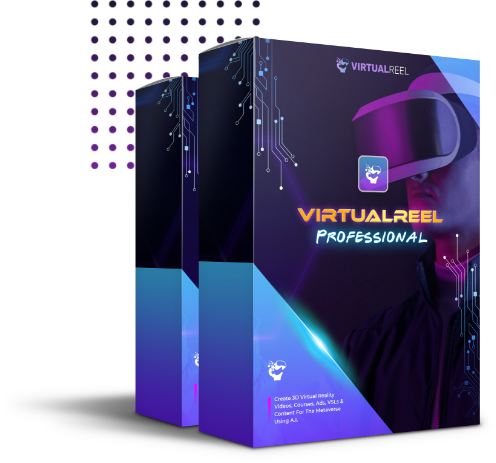 StreamReel
Professional ($67)
With the StreamReel Professional upgrade we take things one-step further by unlocking some powerful yet must have features including removal StreamReel Branding from ALL livestreams, Reseller Panel - 50 Accounts or Users, New & Intuitive Templates, Multi-Lingual Broadcast & Translation, Auto-Transcription of Recording, Cloud Storage Of Recordings - 10 GB, Sharing Of Recordings via URL & Custom Page, Create Photo LIVE Videos, Create Promo LIVE Videos, Create LIVE Video Ad, Create Marketing LIVE Videos, Create LIVE Classes & Courses, Create LIVE Explainer Videos, Create LIVE Education Videos, Create LIVE Ecommerce Videos and more.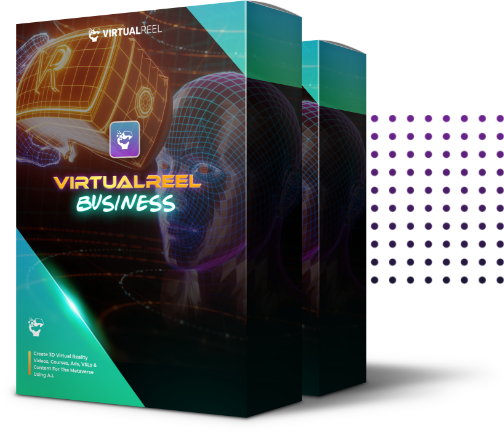 StreamReel
Business ($47)
StreamReel Agency lets your users start their very own professional LIVE streaming content creation & management agency for local and online business and start profiting. With StreamReel Agency they will get: Agency License with WL Rebranding, DFY Reseller License, Virtual & Team Member Access, Website Development Agency Website, Custom Paypal Checkout Integration, Add Featured Samples of Services Offered, Add Clients Testimonial, Allow Clients to Schedule Appointments, 5 Year WebHosting Included, Create Client Review Accounts, DFY Client Contract Templates, ReadyMade Client Contracts, DFY Lead Magnets and 100+ DFY FB Ad + Copy Templates
PlayerNeos ($47)
StreamReel Agency lets your users start their very own professional LIVE streaming content creation & management agency for local and online business and start profiting. With StreamReel Agency they will get: Agency License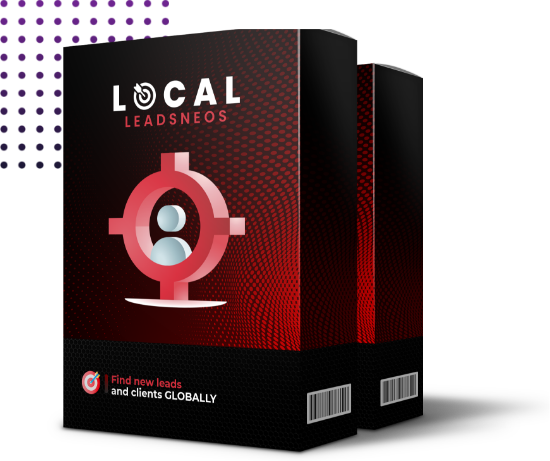 VRLeadsPRO ($47)
StreamReel Agency lets your users start their very own professional LIVE streaming content creation & management agency for local and online business and start profiting. With StreamReel Agency they will get: Agency License
LAUNCH CONTEST

& PRIZE MONEY

As if this isn't already a complete no-brainer, especially at this price, we're also throwing in over $10,000 in affiliates prizes:
OPENING CONTEST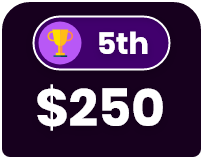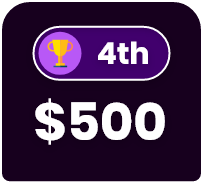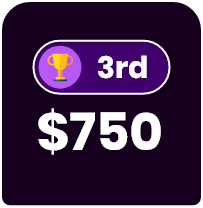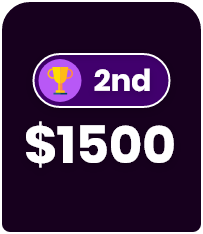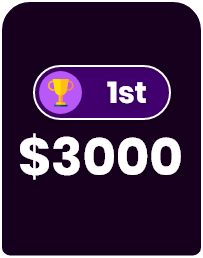 MID CONTEST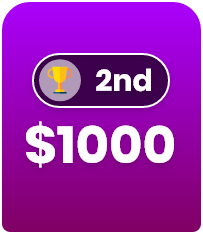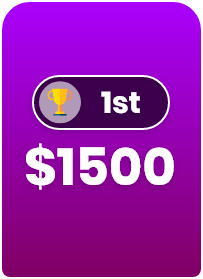 -->
DO WE
RECIPROCATE?
I work very closing with our TOP partners and always reciprocate hard. Being a JVZoo High Performance Leader, multiple awards under our belt, always finishing in top-3 of leaderboards and millions in sales done for partners, you can be assured that I've got your back. I always do over 200+ for our partners on the right product.
MULTIPLE TIMES JVZOO TOP PERFORMER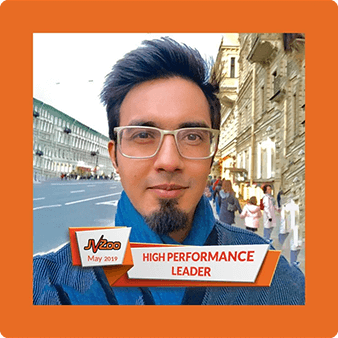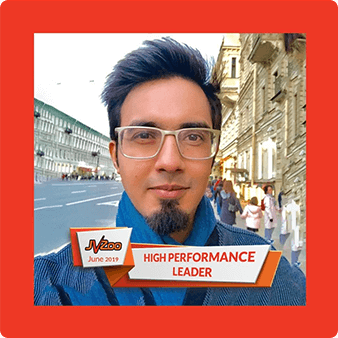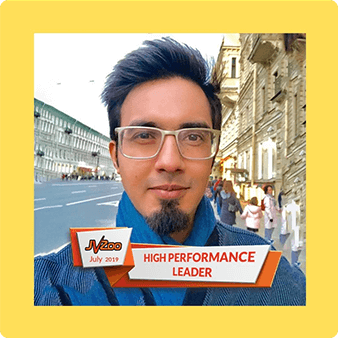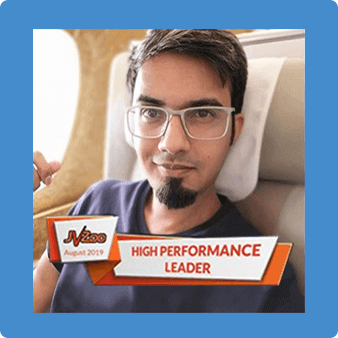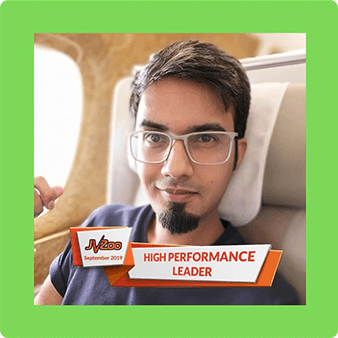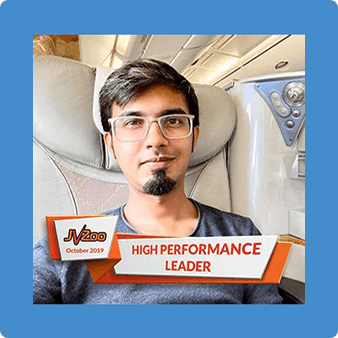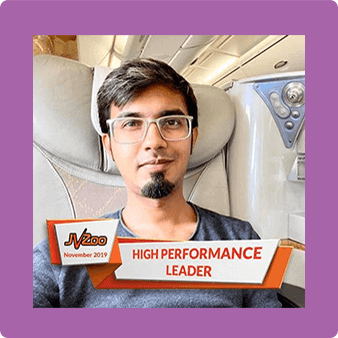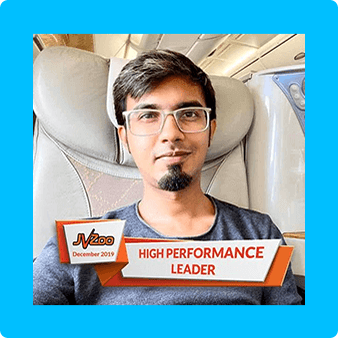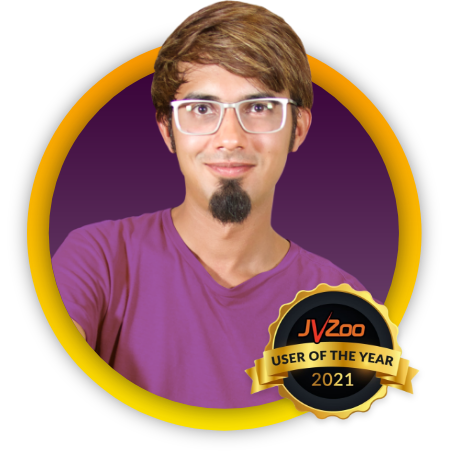 If you have any questions or need review access, ping me on Skype or Email.
Abhi Dwivedi

Every effort has been made to accurately represent our product and it's potential. Any claims made of actual earnings or examples of actual results can be verified upon request. The testimonials and examples used are exceptional results, and don't apply to the average purchaser and are not intended to represent or guarantee that anyone will achieve the same or similar results. Each individual's success depends on his or her background, dedication, desire and motivation. As with any business endeavor, there is an inherent risk of loss of capital and there is no guarantee that you will earn any money. Furthermore, certain proof and case studies mentioned on this website may not be associated with our product or service, and any results presented may not have been generated utilizing our product. Such materials are solely provided for case study and motivational purposes. We strongly recommend that all website visitors exercise their own due diligence and discretion prior to making any purchasing decisions.
By making a purchase on this website, you agree to abide by all our policies and will not be misusing our product(s) for any wrongful purposes.
Copyright © StreamReel.io | VineaSX Solutions LLC - UAE